Shopping Options
For those of you who prefer to scroll through our products as a list without photos (similar to the old Buying Pages), you may now select the green "Show List" button on our Shop page.

Either way you choose to view the Buying Pages, you can always use the drop down search features on the right hand side to shorten your list. If you select "View Details" you can view the pictures and more info.
About ChiknEGG MarketPlace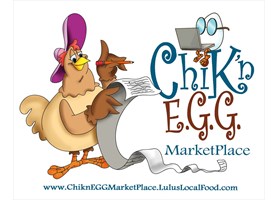 ChiknEGG MarketPlace connects our community with fresh, healthy food straight from our local farmers. With one order, one payment and one pick up, you can order food directly from over 50 different family owned and operated farms and small businesses right here in our area.

At ChiknEGG MarketPlace you shop by the item from our participating farms selecting only the items you would like to order. There is no minimum order and you are not required to order each week.
How We Work
Each week our producers post the products they have available, setting their own prices. You can read about their farming practices and contact them directly with questions. We assure our customers they will know where their food comes from, no substitutions are made, and that products are delivered fresh, straight from the farm that day.

Since 2011, ChiknEGG Productions has been providing access to fresh, local foods to the Greater Richmond community through our farmers markets, commissary kitchen and special events. Our online farmers market pre-ordering system was a natural progression. What sets us apart? Our standards – Freshness, Traceability, Transparency – We raise the bar for the fresh, local, sustainable market.

From the convenience of your own home, shop online with us any time between Thursdays at 8:00pm to Mondays at midnight. Then, pick up your order on the following Saturday morning at the farmers market!
Become a Member
NEW CUSTOMERS, Welcome!
Our Buying Pages open each week at 8:00pm Thursday and remain open until 12 midnight Monday evening. Once you Register, you can begin shopping at 8pm Thursday

Membership options are:
Two Week trail membership $10
Seasonal three month $25

RETURNING CUSTOMERS, if you are an active (Lulu's Local Food) customer, an expired member or have a pending account with Lulu's, then you are already in our system. Simply go to Log In and at the bottom of the screen choose "Request Password Reset". You will need to set up a new password to access the new site. Once you Log in, you will find that your membership is active. Please update your contact information with us and you can begin shopping at 12 noon Friday.

If you have any problems accessing your account please contact us:

ChiknEGG MarketPlace
ChiknEGGMarketPlace@gmail.com
804-314-9141
ChiknEGG MarketPlace open for Winter Season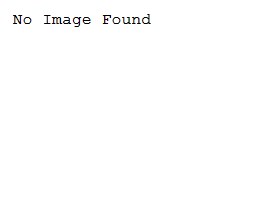 We have lots of new vendors with some amazing products! Now that market season is over, why not sign up to purchase products all winter long? Place your order online, pay for it with your credit card, and pick it up at the Manakin Market site on Thursday afternoon! Memberships are available for two-weeks, one month, three months, six months or one year. Try us out for a two week membership for no membership fee with this code: "NewMember2015Season".
Chiknegg Productions announces Online Farmers Market Pre-order System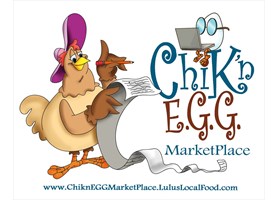 Chiknegg Productions is pleased to announce an innovative approach to expanding their farmers market vendor's sales. Starting soon, Chiknegg Productions will offer online sales from our farmers market vendors with pick up at the market.

Check back soon for this unique opportunity to purchase products from our vendors before the market opens, guaranteeing you the most fresh local products around.